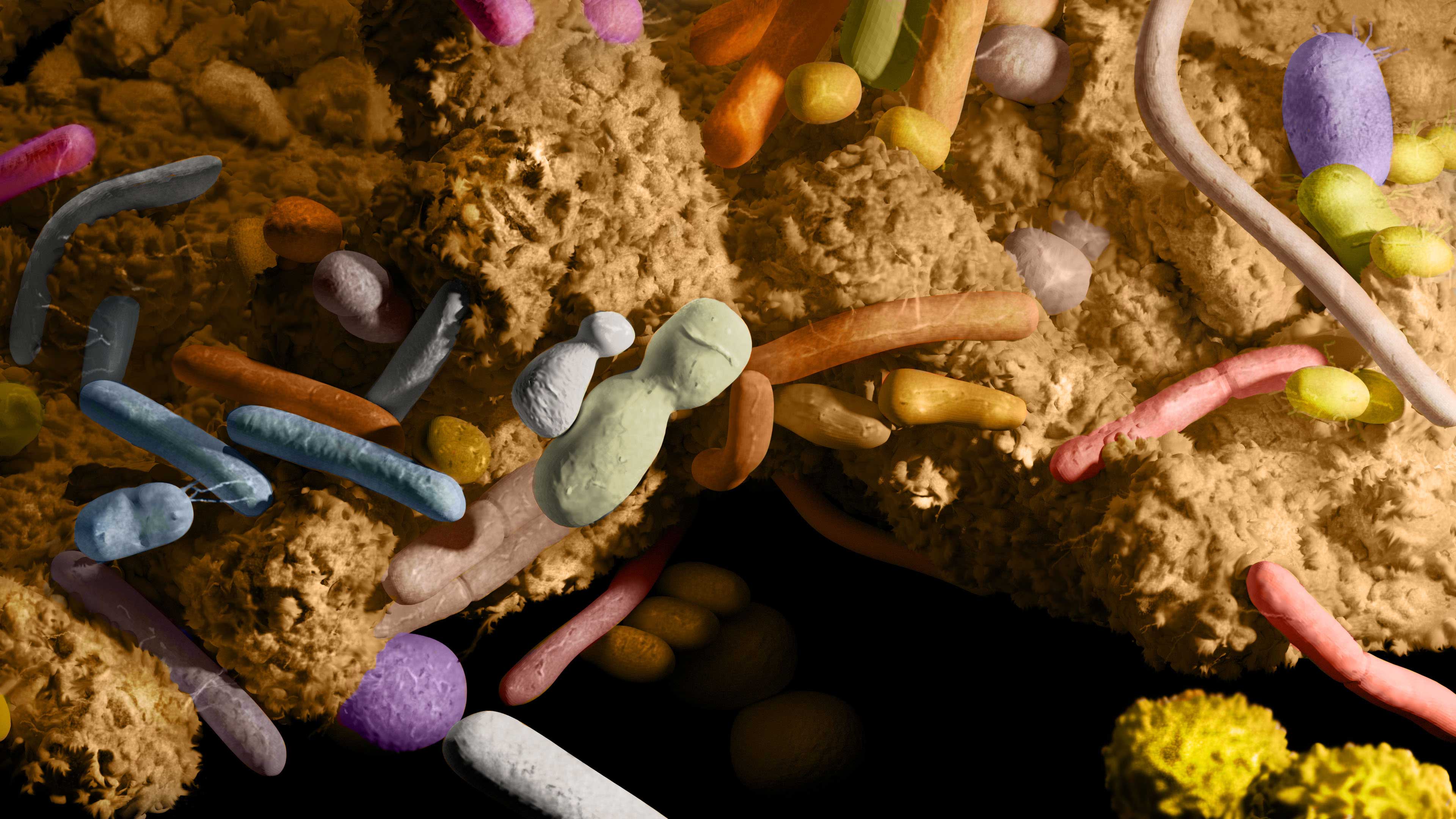 About
Irritable bowel syndrome (IBS) is a common condition characterised by abdominal discomfort or pain, bloating, diarrhoea and constipation.1,2 It is usually episodic, but some patients are affected chronically2. A small proportion of IBS patients also have symptoms of pancreatic exocrine insufficiency (PEI)1, and it may coincide with chronic pancreatitis, with which it shares some symptoms.1,3 Other patients may also suffer from undiagnosed coeliac disease or microscopic colitis, among other conditions.2
Epidemiology
IBS affects between 2.5% and 37% of the population.1,2 Approximately 5-6% of people with IBS also suffer from PEI.1,3,4
Causes
PEI may contribute to diarrhoea-predominant IBS, as evidenced by a proportion of IBS patients having symptoms of PEI, many of which are common to these two conditions.2 This is supported by imaging studies which show pancreatic abnormalities in some of these patients.1
Pathophysiology
The pathophysiology of IBS is not well understood, but alterations in motor and sensory gut functions, and brain-gut functions have been suggested. IBS can also follow infectious gastroenteritis.2 However, low faecal elastase-1 (FE-1) levels below 100 μg/g have been noted in about 6% of patients with diarrhoea-predominant IBS (D-IBS), which indicates severe PEI. This suggests a pancreatic cause of the IBS symptoms.1
FACT
Pancreatic enzyme replacement therapy (PERT) may benefit IBS patients with diarrhoea.
Smith et al., 20152
Signs and Symptoms
In general, PEI causes malabsorption and maldigestion, resulting in symptoms of:2,5
WEIGHT LOSS

ABDOMINAL PAIN

FATIGUE

DIARRHOEA

STEATORRHOEA

FLATULENCE
Steatorrhoea, characterised by foul-smelling, greasy stools, is a typical clinical manifestation of severe PEI.2,6 Malabsorption associated with PEI, characterised by steatorrhoea, weight loss and malnutrition, is associated with deficiencies of fat-soluble vitamins: A, D, E and K, minerals, and essential fatty and amino acids.5,6
Complications
Complications from maldigestion and malabsorption may have a progressive and detrimental effect on a patient's wellbeing, and may impact the outcome of the underlying disease and increase morbidity and mortality.7-9 For further information on the complications of PEI, CLICK HERE.
Diagnosis of PEI
There are several methods available for diagnosing PEI, with the indirect methods being the most frequently used in the clinical setting.2 Of these, faecal elastase screening for pancreatic function is the preferred test, with the faecal fat test and the breath test being alternative options.10
For more information on diagnosing PEI, CLICK HERE.
Treatment
PERT has been shown to improve abdominal pain, and stool frequency and consistency in patients with IBS.1
To learn more about the treatment of PEI associated with chronic pancreatitis and coeliac disease CLICK BELOW.
Chronic Pancreatitis. Treatment >
Coeliac Disease. Pathophysiology >
To learn more about the treatment of PEI with PERT, dosing of PERT, and other aspects of PEI management, CLICK HERE.
References
Leeds JS, Hopper AD, Sidhu R, Simmonette A, Azadbakht N, Hoggard N, et al. Some patients with irritable bowel syndrome may have exocrine pancreatic insufficiency. Clin Gastroenterol Hepatol. 2010;8(5):433-438.
Smith RC, Smith SF, Wilson J, Pearce C, Wray N, Vo R, et al. Australasian guidelines for the management of pancreatic exocrine insufficiency. Australasian Pancreatic Club. October 2015. pp 1–122.
Talley NJ, Holtmann G, Nguyen QN, Gibson P, Bampton P, Veysey M, et al. Undiagnosed pancreatic exocrine insufficiency and chronic pancreatitis in functional GI disorder patients with diarrhea or abdominal pain. J Gastroenterol Hepatol. 2017;32(11):1813-1817.
Lindkvist B, Törnblo H, Simrén M. The prevalence of pancreatic exocrine insufficiency in patients fulfilling Rome III criteria for irritable bowel syndrome. Pancreatology 2013;13(3 Suppl):S72 (Abstract PII-65).
Sikkens EC, Cahen DL, van Eijck C, Kuipers EJ, Bruno MJ. The daily practice of pancreatic enzyme replacement therapy after pancreatic surgery: a Northern European survey. enzyme replacement after surgery. J Gastrointest Surg. 2012;16:1487–1492.
Domínguez-Muñoz JE. Pancreatic exocrine insufficiency: diagnosis and treatment. J Gastroenterol Hepatol. 2011;26(Suppl 2):12–16.
Sikkens EC, Cahen DL, van Eijck C, Kuipers EJ, Bruno MJ. Patients with exocrine insufficiency due to chronic pancreatitis are undertreated: a Dutch national survey. Pancreatology. 2012;12(1):71-73.
Ockenga J. Importance of nutritional management in diseases with exocrine pancreatic insufficiency. HPB (Oxford). 2009;11(Suppl 3):11-15.
Fitzsimmons D, Kahl S, Butturini G, van Wyk M, Bornman P, Bassi C, Malfertheiner P, George SL, Johnson CD. Symptoms and quality of life in chronic pancreatitis assessed by structured interview and the EORTC QLQ-C30 and QLQ-PAN26. Am J Gastroenterol. 2005;100(4):918-926.
Thomas PD, Forbes A, Green J, et al. Guidelines for the investigation of chronic diarrhoea, 2nd edition. Gut. 2003;52(Suppl 5):v1–15.