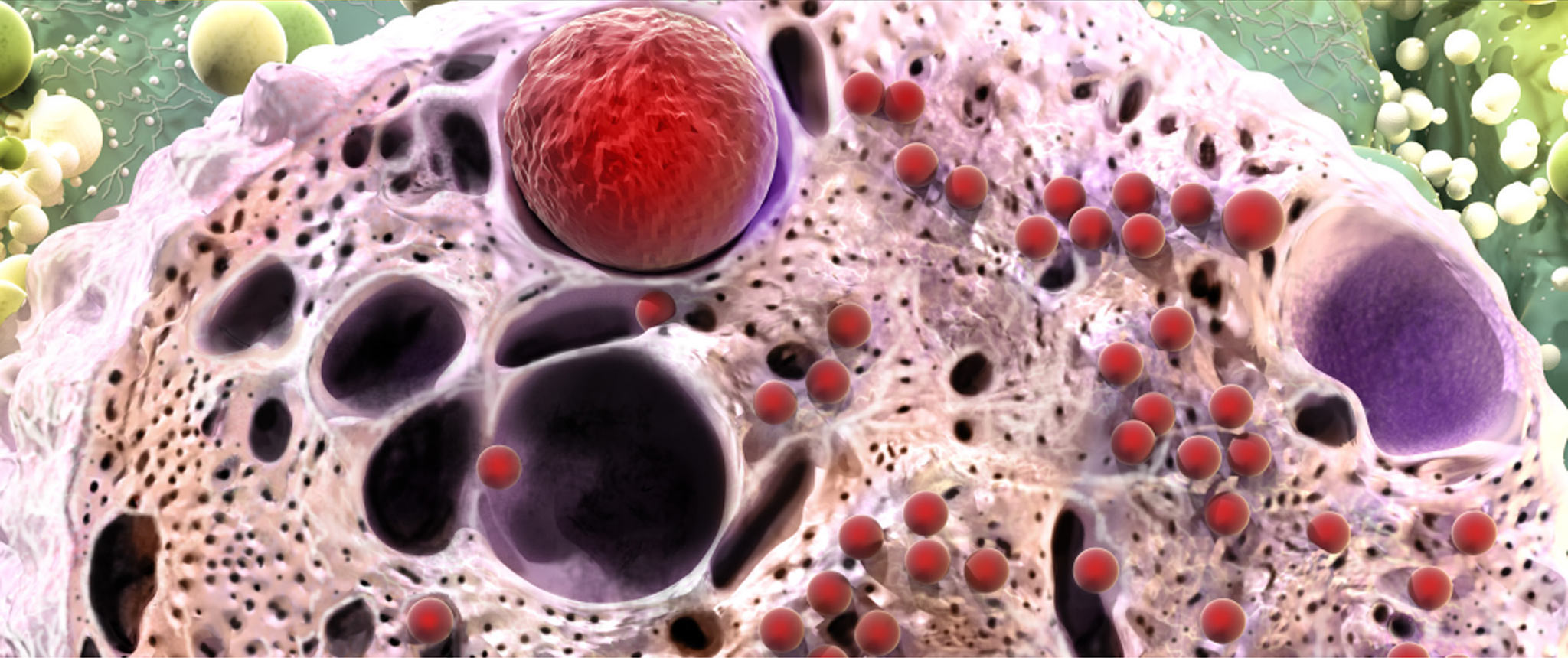 What causes PEI?
PEI is a major consequence of a wide range of other diseases and conditions (pancreatic and non-pancreatic) including cystic fibrosis, chronic pancreatitis, pancreatic cancer and gastrointestinal surgery. It may also be an important consequence in diabetes, coeliac disease, irritable bowel syndrome or inflammatory bowel disease, including Crohn's disease.1
PEI is therefore an extra burden for patients who are already unwell.
IBS: irritable bowel syndrome
IBD: inflammatory bowel disease
*Using faecal elastase 1 (FE-1) screening. All studies used a threshold <200 μg/g FE-1 to indicate potential PEI
**Approximately 9% of diabetes is secondary to pancreatic disease11
In addition, physiological changes, including the following, can also cause PEl:12
Acidic duodenal pH due to gastric hypersecretion e.g. Zollinger-Ellison syndrome or low bicarbonate secretion
Disruption of digestive processes due to surgery e.g. post-gastrectomy
FACT
Chronic pancreatitis is the most common cause of pancreatic exocrine insufficiency; destruction of functioning pancreatic parenchyma causes insufficient amounts of enzymes to be synthesised and secreted into the duodenum in response to meal ingestion.
Keller J & Layer P, 2005
References
Smith RC, Smith SF, Wilson J, Pearce C, Wray N, Vo R, et al. Australasian guidelines for the management of pancreatic exocrine insufficiency. Australasian Pancreatic Club, October 2015. pp 1-122.
Dumasy V, Delhaye M, Cotton F, et al. Fat malabsorption screening in chronic pancreatitis. Am J Gastroenterol. 2004;99:1350-4.
Domínguez-Muñoz JE. Pancreatic exocrine insufficiency: diagnosis and treatment. J Gastroenterol Hepatol. 2011;26(Suppl 2):12- 16.
Walkowiak J, Lisowska A, Przyslawski J, et al. Faecal elastase-1 test is superior to faecal lipase test in the assessment of exocrine pancreatic function in cystic fibrosis. Acta Paediatr. 2004;93:1042-5.
Domínguez-Muñoz JE. Pancreatic enzyme replacement therapy: exocrine pancreatic insufficiency after gastrointestinal surgery. HPB (Oxford). 2009;11(Suppl 3):3-6.
Icks A, Haastert B, Giani G, et al. Low fecal elastase-1 in type I diabetes mellitus. Z Gastroenterol. 2001;39:823-30.
Rathmann W, Haastert B, Icks A, et al. Low faecal elastase 1 concentrations in type 2 diabetes mellitus. Scand J Gastroenterol. 2001;36:1056-61.
Maconi G, Dominici R, Molteni M, et al. Prevalence of pancreatic insufficiency in inflammatory bowel diseases. Assessment by fecal elastase-1. Dig Dis Sci. 2008;53:262-70.
Leeds JS, Hopper AD, Hurlstone DP, et al. Is exocrine pancreatic insufficiency in adult coeliac disease a cause of persisting symptoms? Aliment Pharmacol Ther. 2007;25:265-71.
Leeds JS, Hopper AD, Sidhu R, et al. Some patients with irritable bowel syndrome may have exocrine pancreatic insufficiency. Clin Gastroenterol Hepatol. 2010;8:433-8.
Ewald N, Bretzel RG. Diabetes mellitus secondary to pancreatic diseases (Type 3c): are we neglecting an important disease? Eur J Intern Med. 2013;24(3):203-6.
Keller J, Layer P. Human pancreatic exocrine response to nutrients in health and disease. Gut. 2005;54(Suppl 6):vi1-28.